The History of Murasekabanko
---
Working Towards the Protection of
the Culture of the Japanese Randoseru
Member of the Randoseru Protection and Promotion Committee (the original version of the Japan Luggage Randoseru Association) for forty years. As a member of the Randoseru Association, we have worked to provide Customers with safe and reliable Randoseru as well as widely promoting the Japanese scholastic Randoseru throughout society.
1957 - 1960
1957

Tatsuji Murase established the company in Makinocho, Nakamura Ward, Nagoya City
1960

Head Office moves to 1-Chome Gon-gen-dori, Nakamura Ward, Nagoya City
1960

Name changed to Murasekabanko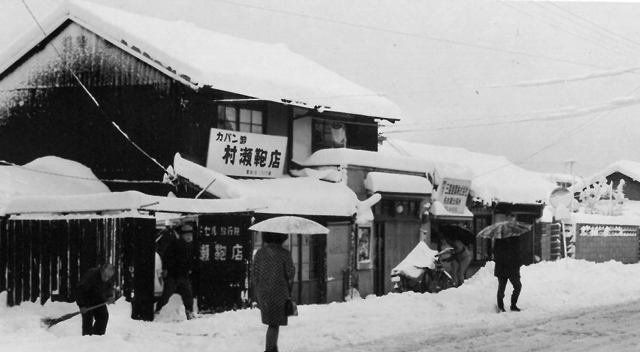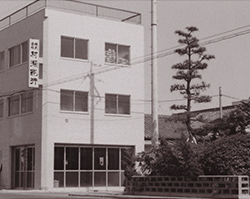 1971 - 1988
1971

Head Office moves to 4_chome Gon-gen-dori, Nakamura Ward, Nagoya City Murasekabanko is established
1978

Original company brand "eddy" launched
1982

Head Office moves to 4-10 Ogon-dori, Nakamura Ward, Nagoya City
1987

Winner of the Small and Medium-Sized Company Commissioner's Award for its Ladies Business Bag
1988

Winner of Ministry of International Trade and Industry, Consumer Goods Industries Bureau for the Overnight Case
1992 - 1998
1992

The announcement of the Top Randoseru catalog
1993

Winner of Japan General Merchandise Promotion Center Director's Award for Threeway Bag
1996

Release of original company brand CROSS BRAEMAR
1998

Japan Department Association Chairman's Award for the Overnight Case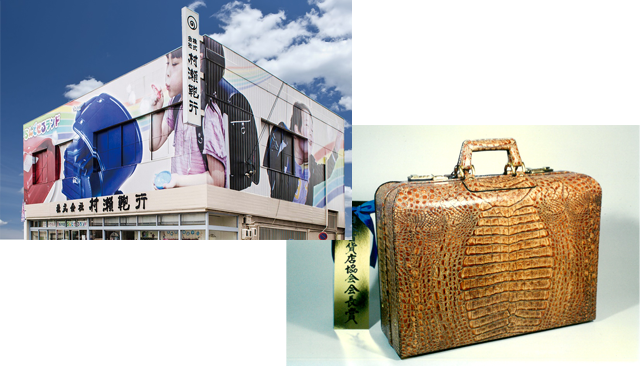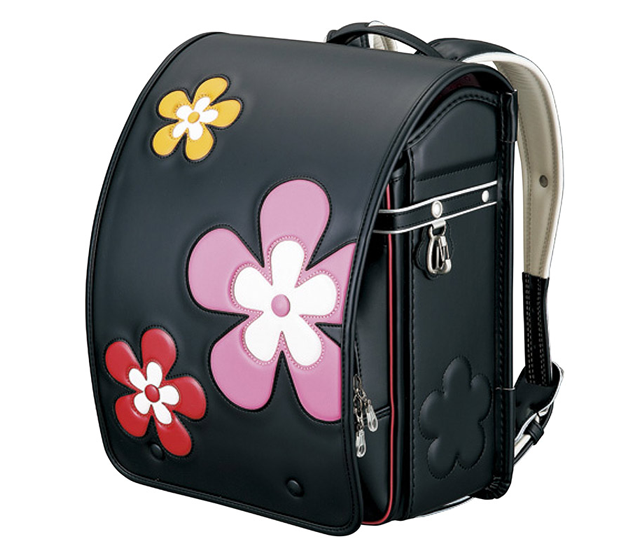 2000 - 2005
2000

Release of the light Patcho Randoseru
2000

Tajima District Jiba Industrial Promotion Center Chief Director's Award for a two-handed soft attache case
2004

Recognized as a Business Innovation and Rationalization Company
2005

Announcement of the "Randoseru Kingdom" catalog
2005

Head Office extends the South Warehouse
2005

"Satchel Hana " Minister of Economy, Trade and Industry Award
2005

"Randoseru Hana" wins the Minister of Economy Trade and Industry Prize
2006 - 2015
2006

Launch of "Randoseru Hana"
2007

50th Anniversary
2009

Opening of Randoseru Land - a manufacturing and direct sale store
2010

Winner of the Special Panel Prize at the JAPAN LEATHER AWARD 2010 for its Arimatsu Shibori Boston Bag
2011

Kuniyo Hayashi becomes CEO
2012

The release of the new brand - from Murasekabanko's original eddy label - eddy kids label for children.
2015

Wins the Household Goods Category Award at JAPAN LEATHER AWARD 2015 for the intrecciato Randoseru
Wins the Small and Medium-Sized Company Commissioner's prize at the 35th Japan Luggage Technical and Creative Competition for the Wedding Dress Randoseru.